Voluntary Action CoventryMission statement: Voluntary Action Coventry is an advocate for voluntary and community groups, helping to develop effective and diverse communities in the City. Through the provision of support, training and information, we promote good practice and encourage social inclusion. We promote, facilitate and develop volunteering in Coventry and recognise the contribution of individuals and volunteers to communities.

Coventry and Nuneaton Methodist CircuitMission statement: As the Methodist Church in the Coventry & Nuneaton Circuit we will encourage all God's people to: Love God with all their heart, mind, soul, strength.Reflect God's love in words and actions. As Methodists in this Circuit we will live out Our Calling by: Supporting varied and quality worship. Helping to deepen discipleship. Offering care and support. Responding to the needs of others, at home and in the world.Challenging injustice. Helping people share their faith. Making more followers of Jesus Christ.

The Methodist Church at Coventry Central Hall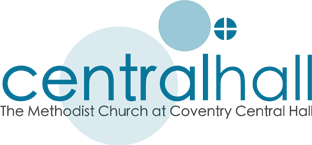 Coventry and Warwickshire Partnership NHS Trust NHS Choices is the online 'front door' to the NHS. It is the country's biggest health website and gives all the information you need to make choices about your health.